Regular price
$120.00 USD
Regular price
Sale price
$120.00 USD
Unit price
per
Sale
Sold out
Satisfaction guaranteed

This is truly the most vibrant skincare product on the market and we guarantee you will fall in love with it. If for any reason you are not in love, email us within 30 days of purchasing and we will issue you a full refund.
This gorgeous little oil is packed with Vitamins & Antioxidants that increase glow, boost collagen, fade sun spots, and reduce breakouts. So... basically all the things you want skincare to do. Oh yeah, and it smells like heaven.
It's made with only 5 ingredients: a triple extract of Rose and a synergistic combination of Vitamins C + E. That's itttt.
Benefits

Increase glow
Boost collagen
Fade sun spots
Reduce breakouts
How to use

Massage 5 drops onto face after cleansing. Typically the last step of your skincare routine to provide deep moisturization.

Use any time of day - especially beneficial before sun exposure.

Store out of direct sunlight and use within 6 months of opening the bottle or within 12 months of the date the product was made - listed on each bottle.
Aroma & Texture

Aroma: sweet & earthy with notes of citrus & peppercorn.

Texture: feather-light and absorbs instantly, leaving a matte finish and skin as soft as cashmere.
Ingredients & Sourcing

INGREDIENTS

Rosehip seed oil (Rosa rubiginosa), Vitamin C (Tetrahexyldecyl ascorbate), Rosehip fruit oil (Rosa canina), Vitamin E (Tocopherols), Rose otto (Rosa damascena). That's itttt.

SOURCING

Rosehip seed oil

The Seed: Rosa rubiginosa

Our wildcrafted Rosehip seeds are harvested by hand every autumn in the mountains of Patagonia and cold-pressed throughout the year for maximum freshness.

Rose otto

The Flower: Rosa damascena

Our Rose flowers are harvested by hand on spring mornings before their scent evaporates in the heat of the day. They are grown and steam distilled on a multigenerational family farm in the legendary Rose-growing region of Isparta, Turkey. This process creates the purest Rose oil on earth.

Rosehip fruit oil

The Fruit: Rosa canina

After the ethereal Rose flowers are pollinated and their petals fall away, a juicy, red, Rosehip forms. These plump fruits are turned into oil using Supercritical Co2, one of the cleanest and most effective extraction methods ever developed. Our Rosehips are grown organically in Bulgaria.

Vitamin C

Most Vitamin C on the market is water-soluble and highly unstable, oxidizing quickly when exposed to light and air. Our Vitamin C is oil-soluble, highly stable, and absorbs more deeply into the skin, providing superior results.

Vitamin E

Vitamin E acts synergistically with Vitamin C and enhances its benefits and effectiveness. Our Vitamin E is made from organically grown sunflowers.
Sustainability

All shipments are carbon-neutral.

Packaging materials are biodegradable.

Bottles are infinitely recyclable.

1% of every purchase is donated to biodiversity & climate resiliency organizations.
FAQ

Q: Where does this fit in my skincare routine?

A: Step 1: Cleanser. Step 2: Toner. Step 3: Triple Rose Vitamin C Facial Oil. Step 4: SPF.




Q: Do I use this before or after my moisturizer?

A: The Rosehip seed oil deeply moisturizes skin, making additional moisturization unnecessary. If you have another moisturizer that you're absolutely in love with, we recommend using it after the Triple Rose Vitamin C Facial Oil so that the Vitamin C + E actives can penetrate more deeply into your skin.




Q: How long will a bottle last?

A: The 1 oz bottle lasts approximately 3 months. The travel size bottle lasts approximately 1 week.




Q: Will this make my skin oily?

A: Nope. This magical oil is feather-light and absorbs instantly, leaving a matte finish and skin as soft as cashmere.




Q: Can I use this if I am acne-prone?

A: This oil actually reduces breakouts by balancing the skin's natural sebum production. It's high in linoleic acid, which acne-prone skin is often deficient in. It also has natural antibacterial properties that reduce acne-causing bacteria.




Q: Can I use this if I have sensitive skin?

A: We have many customers with highly sensitive skin who have told us that their skin loves this product. That being said, everyone's skin is different. We always recommend doing a patch test before a full application. If your skin responds poorly, contact us and we will issue you a full refund.




Q: Will this turn my skin orange?

A: Nope. When used at the recommended amount of 5 drops, the natural plant pigments quickly absorb into the skin and enhance your natural skin tone.




Q: When will I see results?

A: The instant you put on the oil you will notice soft, glowing skin. To maximize the anti-aging benefits, use daily for 10 weeks.




Q: Is this product made by unicorns?

A: Yes.
View full details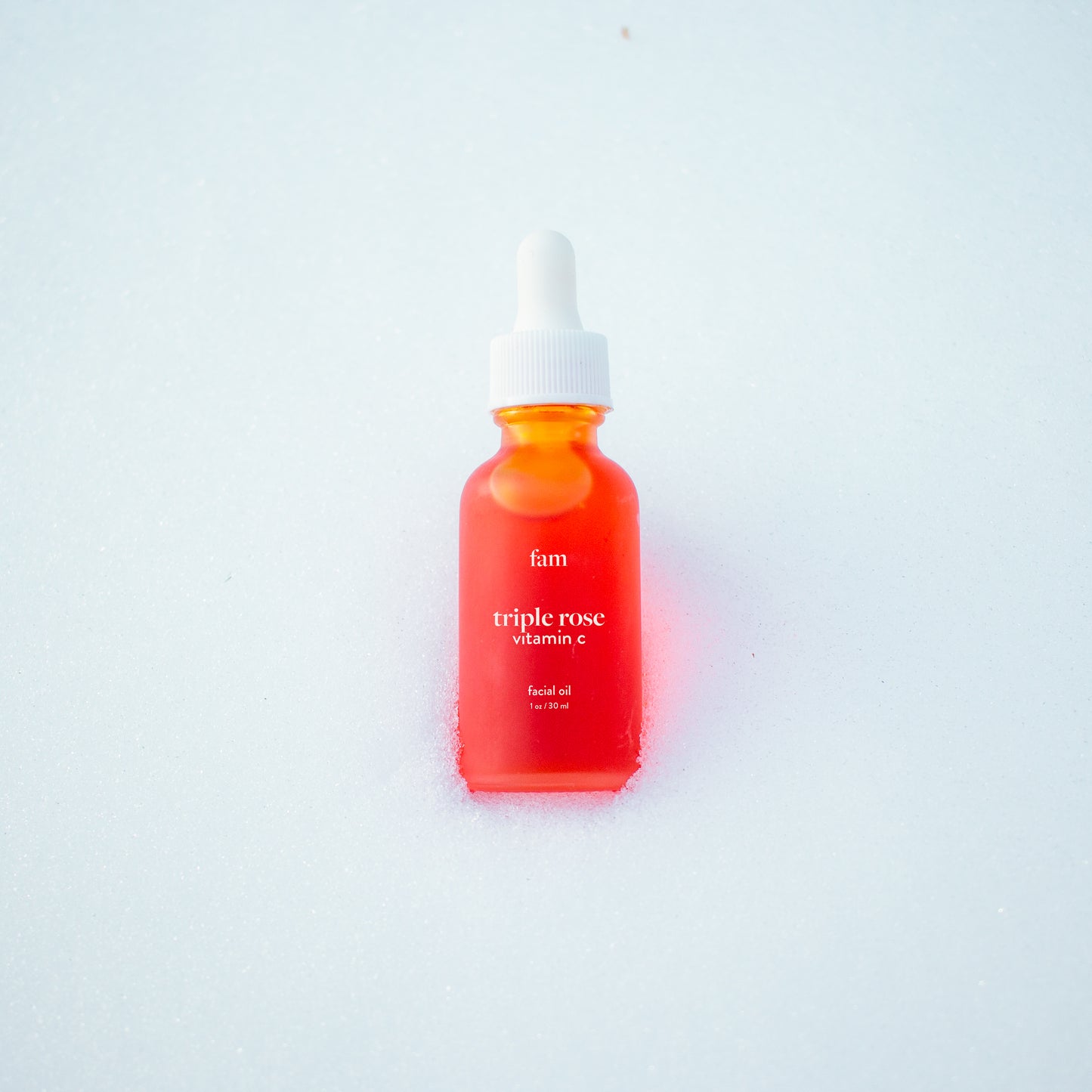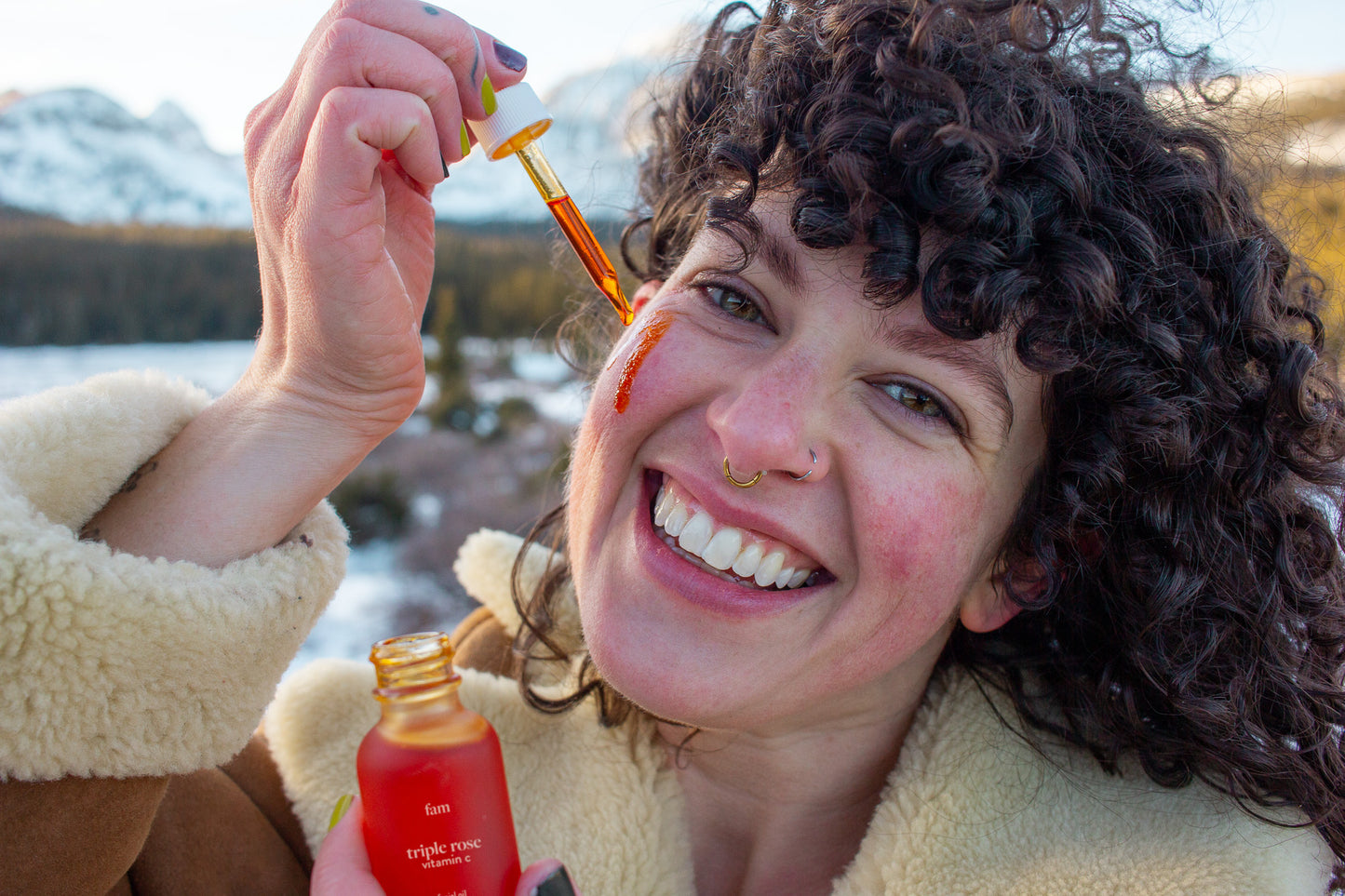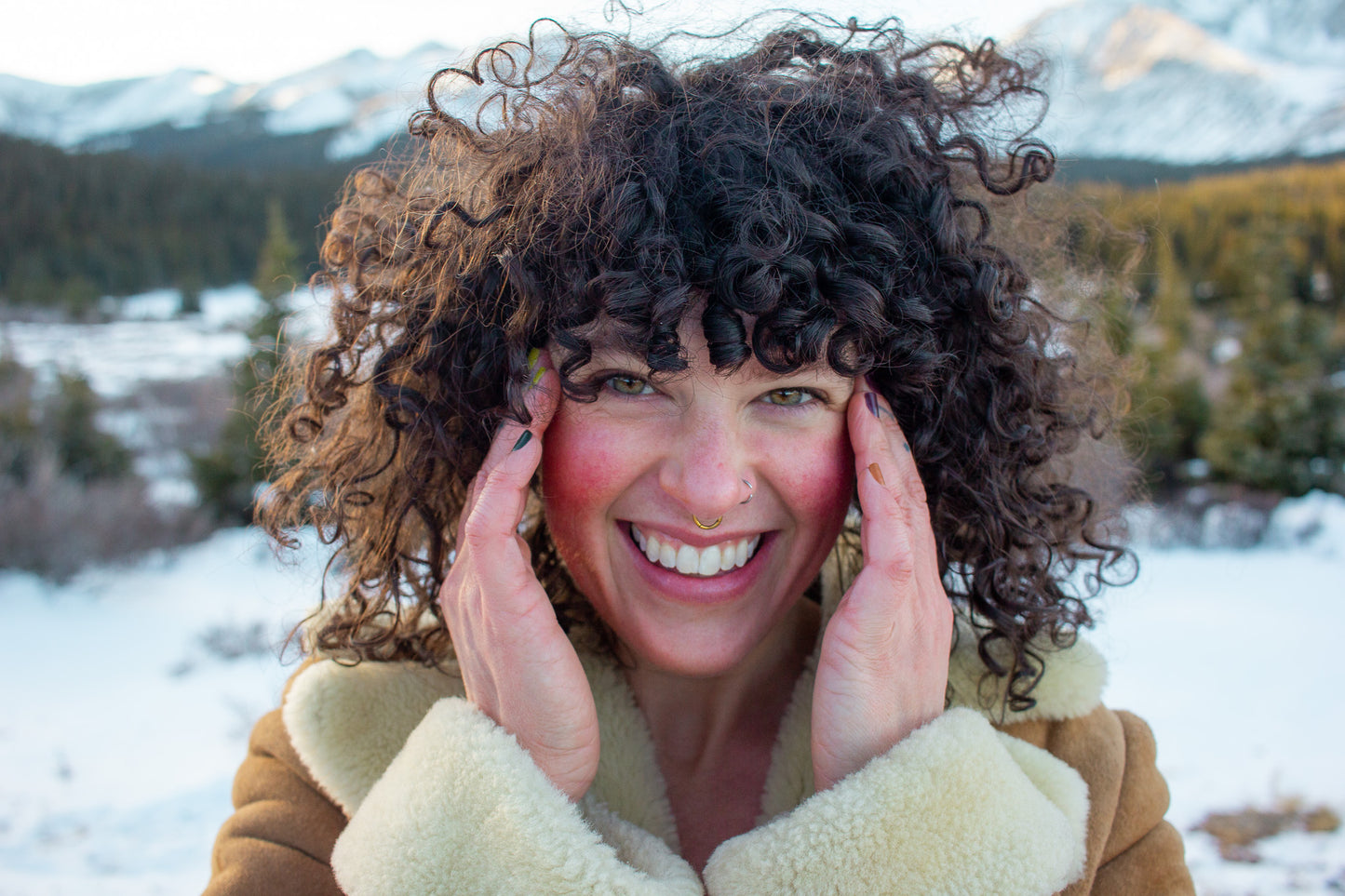 Benefits
Increase Glow

Vitamins C + E promote circulation and improve nutrient & oxygen delivery to skin cells, leading to a healthier complexion and enhanced glow.

Boost Collagen

The high antioxidant load of the Triple Rose Vitamin C Facial Oil stimulates collagen production, a protein essential for maintaining skin elasticity and firmness.

Fade Sun Spots

Vitamins C + E inhibit melanin production, which reduces the appearance of hyperpigmentation, including dark spots and sun spots.

Reduce Breakouts

Our Triple Rose extract, naturally high in Carotenoids, Linoleic acid, and Geraniol, reduces acne-causing bacteria, inflammation, and breakouts.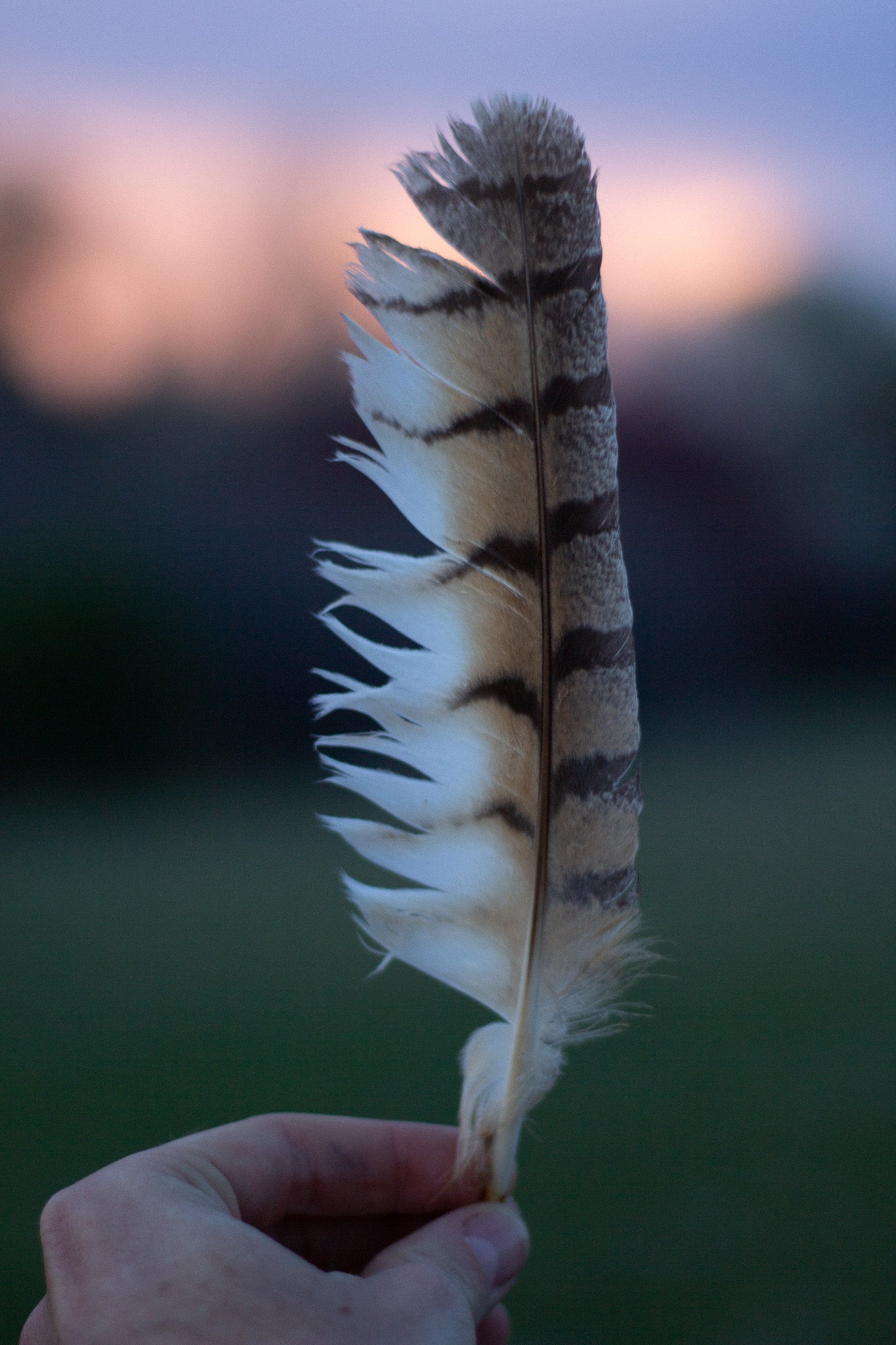 Texture
This magical oil is feather-light and absorbs instantly, leaving a matte finish and skin as soft as cashmere.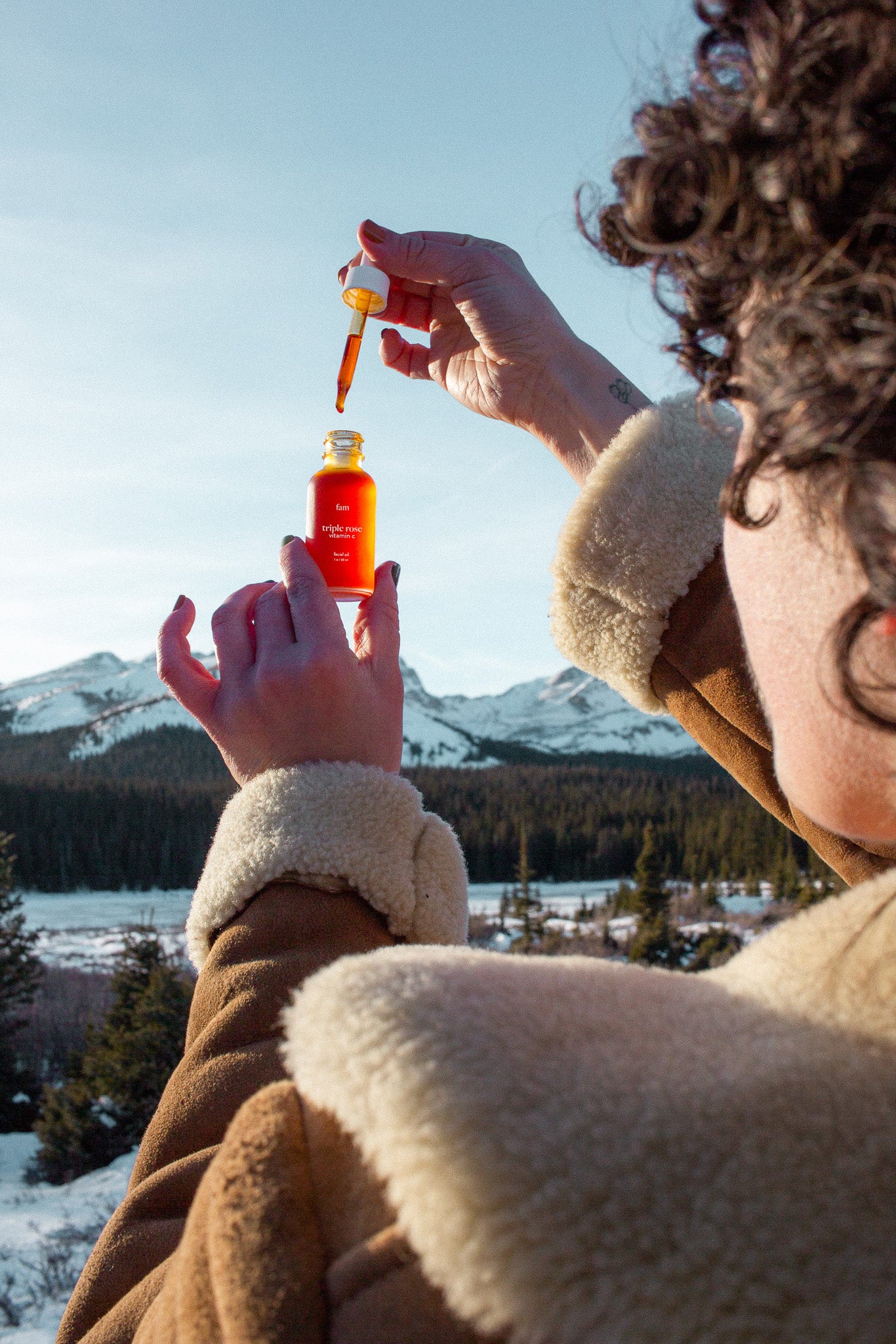 Sustainability
Everyone we partner with strives to be good stewards of the earth, from our farmers & wildcrafters, to our biodegradable & recyclable packaging suppliers, to the climate entrepreneurs we partner with to offset our carbon footprint. Nourish your skin with the freshest ingredients on earth and become part of our growing family committed to having a positive impact on each other and on the earth.